Austin Real Estate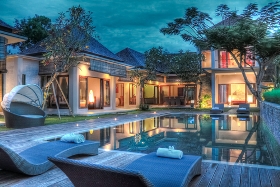 Welcome to Turnquist Partners Realtor's® The number one lifestyle real estate website! We're here to help you navigate the Austin real estate market, whether you're looking to buy, lease or build a new home in the Austin area and Central Texas. We created this website with you in mind, and have included exclusive search tools and local community information to empower you when it comes to searching for real estate in Central Texas.
Turnquist Partners, Austin Realtors®
Turnquist Partners specializes in upscale and luxury real estate, and there is no other company that understands the Austin market better. Our unsurpassed reputation is complemented by our longevity, and we have a team of over 80 experienced professionals eager to help you achieve your real estate goals. Whether you're looking to buy or sell a luxury property, or a starter home, a condominium or a farm, choose Turnquist Partners, Austin Realtors®.
No matter what type of home you're looking for, you'll find it in Austin, Texas. The local real estate market is diverse, offering plenty of choices to perspective homebuyers. As you browse the Austin MLS, you'll find waterfront properties boasting breathtaking views, modern luxury condominiums, new construction houses in master-planned neighborhoods, and expansive equestrian estates and farm properties. Regardless of your budget, Turnquist Partners Realtors® are here to help you find that perfect home you've been dreaming of.
If you're interested in buying or selling real estate in Austin, Texas, or if you're just curious about the local market, email Turnquist Partners Realtors® or call 1-800-282-3939. While we're known locally as a luxury real estate agency, we work with all price points— after all, luxury isn't what we sell, it's what we offer.